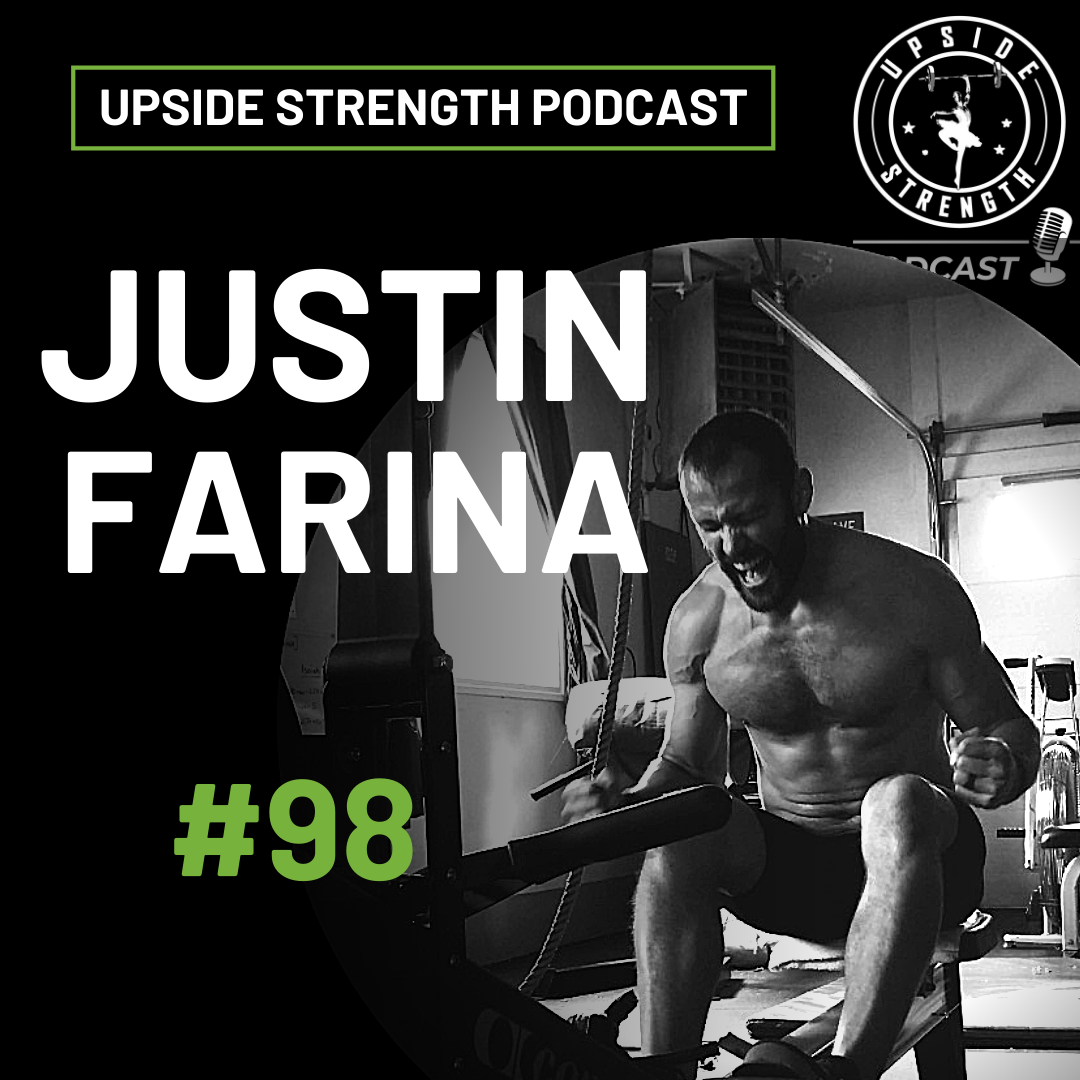 Please support this podcast by checking out our sponsor:
- Strength Coach Network: https://cutt.ly/upsideSCN to get 50% off your first month
GUEST:
Discovering CrossFit in November of 2005 was a life-changing event for the former Division-I athlete. For years, the standard bodybuilding/cardio model of "fitness" was all he knew. Reading Greg Glassman's breakthrough article, "What is Fitness", changed everything. Since then, Variance, Functionality, and Intensity have been the cornerstones of his life.Training privately since 2006, Justin has accumulated countless hours of experience working with hundreds of athletes in parks, in gyms, on tracks, and in his garage. Justin continues to train exclusively out of his garage to this day. He currently resides in Sarnia, Ontario with his wife and three sons.
EPISODE LINKS:
Website: https://www.garageathletefitness.com/
IG: https://www.instagram.com/garageathlete/
Full video interview: https://youtu.be/X5UMmGSy9Hs
PODCAST INFO:
Podcast website: https://upsidestrength.podbean.com/
Apple Podcasts: http://apple.co/3mroiB4
Spotify: http://spoti.fi/34jJtyX
Full episodes playlist: http://bit.ly/3oSCkxe
English Clips playlist: http://bit.ly/3gRmAry
French Clips playlist: http://bit.ly/2K1IoVK
TOPICS:
0:00 - Intro
0:45 - Start
1:39 - Background
2:30 - Finding CrossFit
20:15 - Online rowing community
26:10 - Mistakes when following a program
30:35 - Training too much
42:05 - Ergs
56:35 - Rating higher
1:04:45 - Strategy
1:10:45 - Technical mistakes
1:15:02 - Garage Athlete Programming
CONNECT:
► Subscribe for more videos here: http://bit.ly/1Xgr5y5
► Twitter: https://twitter.com/seanseale
► LinkedIn: https://www.linkedin.com/in/seanseale/
► Facebook: https://www.facebook.com/upsidestrength
► Instagram: https://www.instagram.com/upsidestrength
► Tik Tok: https://vm.tiktok.com/ZSgNAPQF/