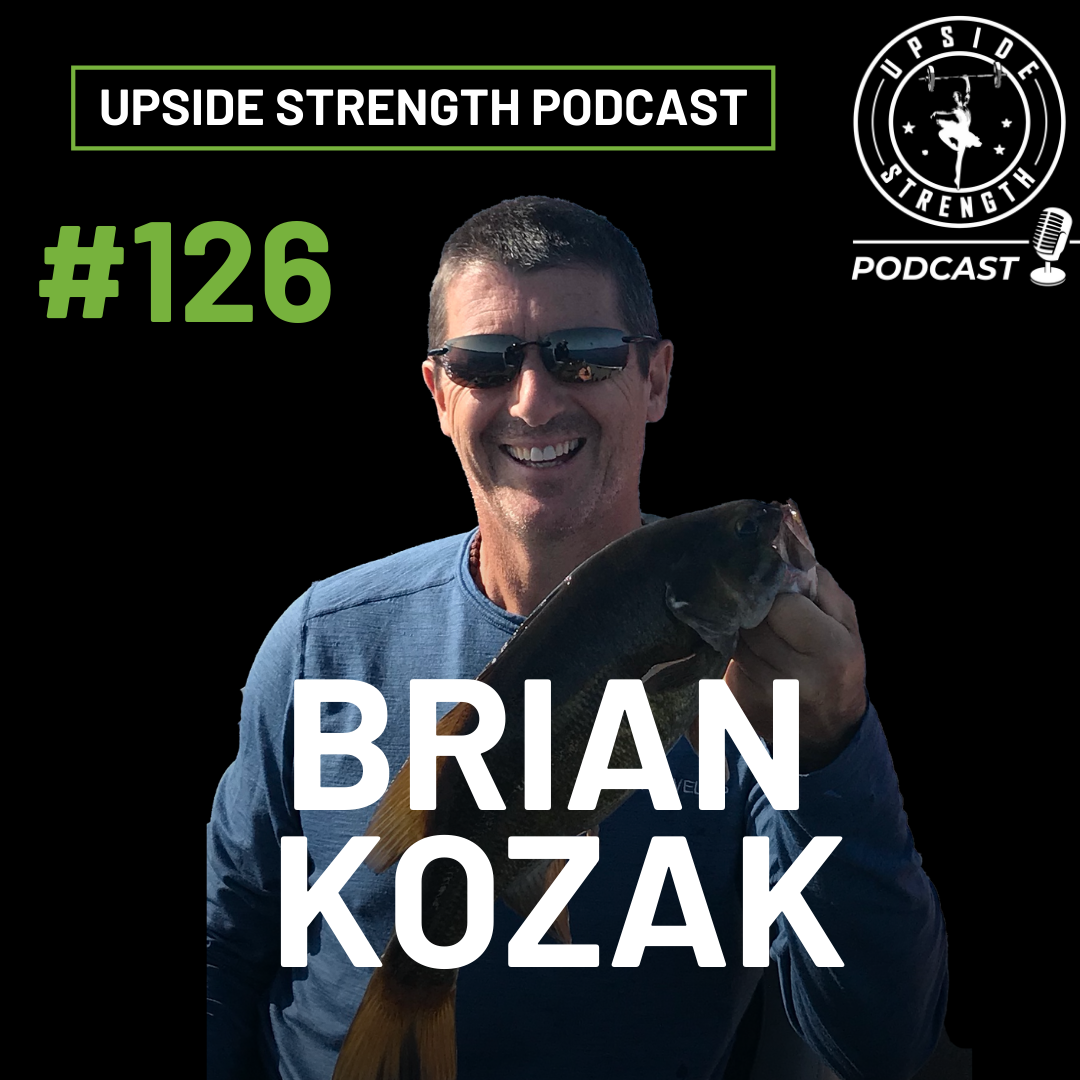 GUEST:
Health & Performance Coach, Breathing Specialist, Moxy CTC and Program Developer, Hatha Yoga Instructor - Institute of Inner Science, Hockey Coach Advanced Level 1, Honors Fitness and Nutrition, Aboriginal Education Teacher
Brian has many years of experiential learning seeking out experts in all fields to share ideas and 'play' - meaning increasing perception & clarity for all.
Brian: "Since I can remember, my favorite word is why? This seeking to know through experience led me to a JR A Hockey Championship with Orland Kurtenbach, a great hockey coach mentor, the person who taught me 'what it takes to win' and to a realization: that what I think I know is but a drop in the bucket. Thus the ever-evolving student emerged, learning new skills to better train athletes and coach hockey, plus search for new mentors...which led me to Juerg Feldmann. Juerg introduced me to leading-edge technology and 'how to play at a new level' - integrating technology, health, and performance. I then took a so-called left turn and immersed myself in Classical Hatha Yoga at the Isha Ashram in southern India to learn eastern Yogic ideas on the physical, mental/emotional and energy. Back in North America, I began a 2-year search for a 'new Juerg' to work with...to share ideas, argue, assess and ultimately to share with all - I found not one, but two :) Aaron Davis & Patrick Estes"
EPISODE LINKS:
► IG: https://www.instagram.com/next_levelsp/
► Full Videl Episode:
PODCAST INFO:
► Podcast website: https://upsidestrength.podbean.com/
► Apple Podcasts: http://apple.co/3mroiB4
► Spotify: http://spoti.fi/34jJtyX
PODCAST PLAYLISTS:
► Full episodes playlist: http://bit.ly/3oSCkxe
► English Clips playlist: http://bit.ly/3gRmAry
► French Clips playlist: http://bit.ly/2K1IoVK
TOPICS:
0:00 - Intro
0:58 - Start
7:58 - Hockey performance assessment
23:15 - Survival training
40:05 - Optimal recovery time
53:15 - Breathing and CO2
1:15:25 - Mistakes using Moxy
1:17:25 INTRO
1:37:45 - Book project
CONNECT:
► Subscribe for more videos here: http://bit.ly/1Xgr5y5
► Twitter: https://twitter.com/seanseale
► LinkedIn: https://www.linkedin.com/in/seanseale/
► Facebook: https://www.facebook.com/upsidestrength
► Instagram: https://www.instagram.com/upsidestrength
► Tik Tok: https://vm.tiktok.com/ZSgNAPQF/
EQUIPMENT & PROMOTIONS:
▶︎ Spirometer: http://ebay.to/2YCcSBj
▶︎ Idiag P-100: https://www.idiag.ch/en/idiag-p100-en/ (email me at info@upsidestrength.com for a 20% discount code)
▶︎ Moxy Monitor (email me at info@upsidestrength.com for a 20% discount code)
▶︎ Strength Coach Network: https://strengthcoachnetwork.com/upside/?orid=15781
(50% off on your first month)
DISCLAIMER:
► These descriptions usually contain affiliate links. If you decide to purchase a product through one of them, I receive a small commission at no cost to you. I never endorse products that I have not personally used myself or not found to be beneficial in my life.