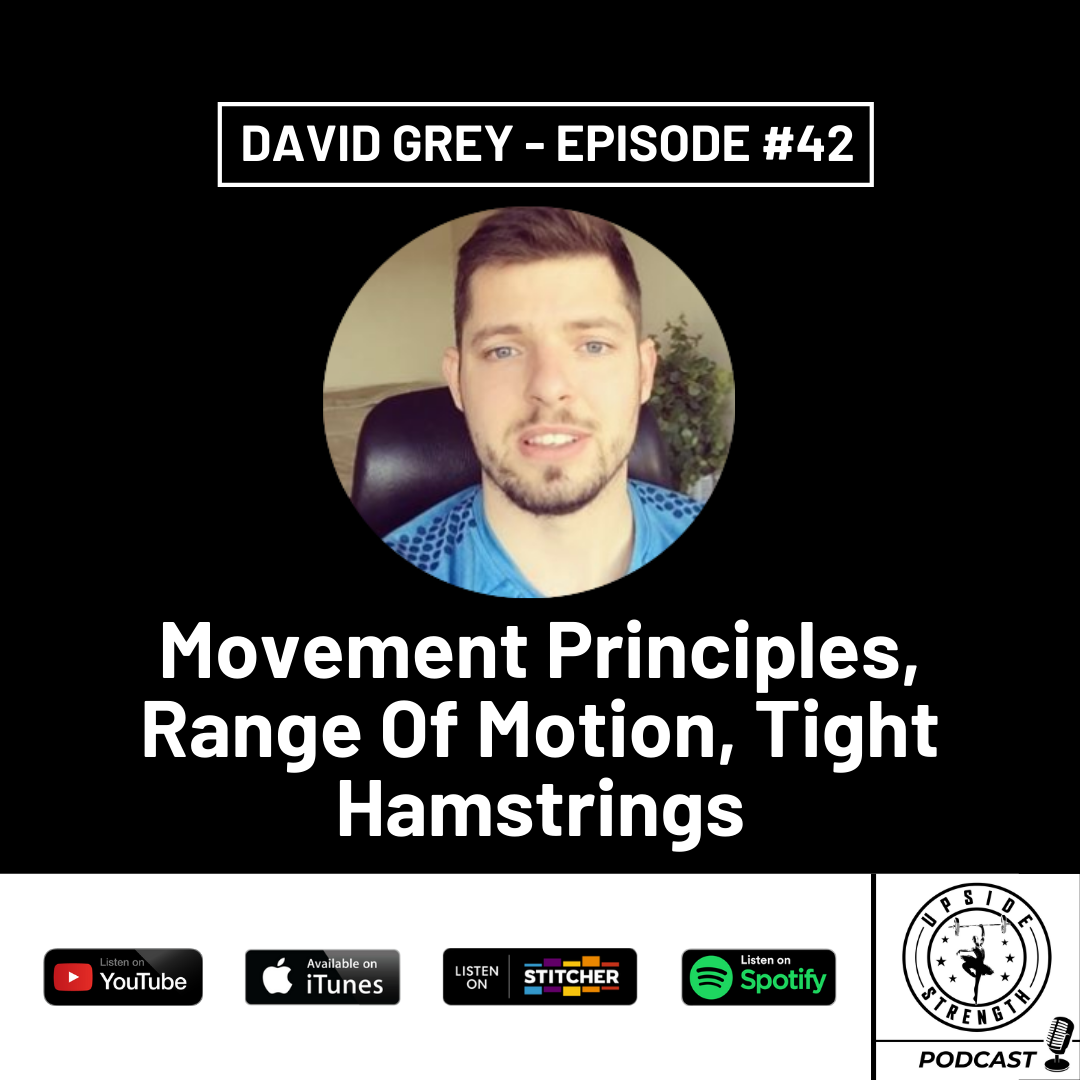 David is a Neuromuscular Physical Therapist specializing in Rehabilitation and Performance.
He works with clients from all over the world, from office workers to Olympians and professional athletes competing at the highest level in sport. 
David's research and training has brought him across the globe, learning from some of the greatest minds in 

movement, S&C, gymnastics, stretching & mobility, Chinese martial arts and biomechanics.
He integrates many systems and methods and takes a holistic approach to helping people get out of pain and improve performance.
David has spoken and delivered workshops internationally and regularly coaches and consults for some of the best minds in the industry.
David on Instagram: https://www.instagram.com/davidgreyrehab/
Website: https://www.davidgreyrehab.com/
Topics:
0:00 - Start
0:27 - Intro
0:52 - Background / how you got into rehab
3:50 - Biggest influences in your career so far
6:41 - What is your learning process like?
9:13 - What are your core principle when it comes to movement?
13:28 - ROM: Joints approach VS whole system approach
18:11 - What have you changed your mind about since starting out
22:53 - What's missing in most field athletes physical prep programs?
27:03 - Lower Body Basics Program
35:50 - Tight Hamstrings and stretching
49:33 - Lower Body Basics 2 - How is it different?
53:29 - Current areas of interest
1:04:03 - Something in the fitness/performance industry that you don't like seeing
1:07:20 - Something in the fitness/performance industry that makes you happy/hopeful
1:13:48 - Book recommendations
1:16:38 - Where can we find you online?