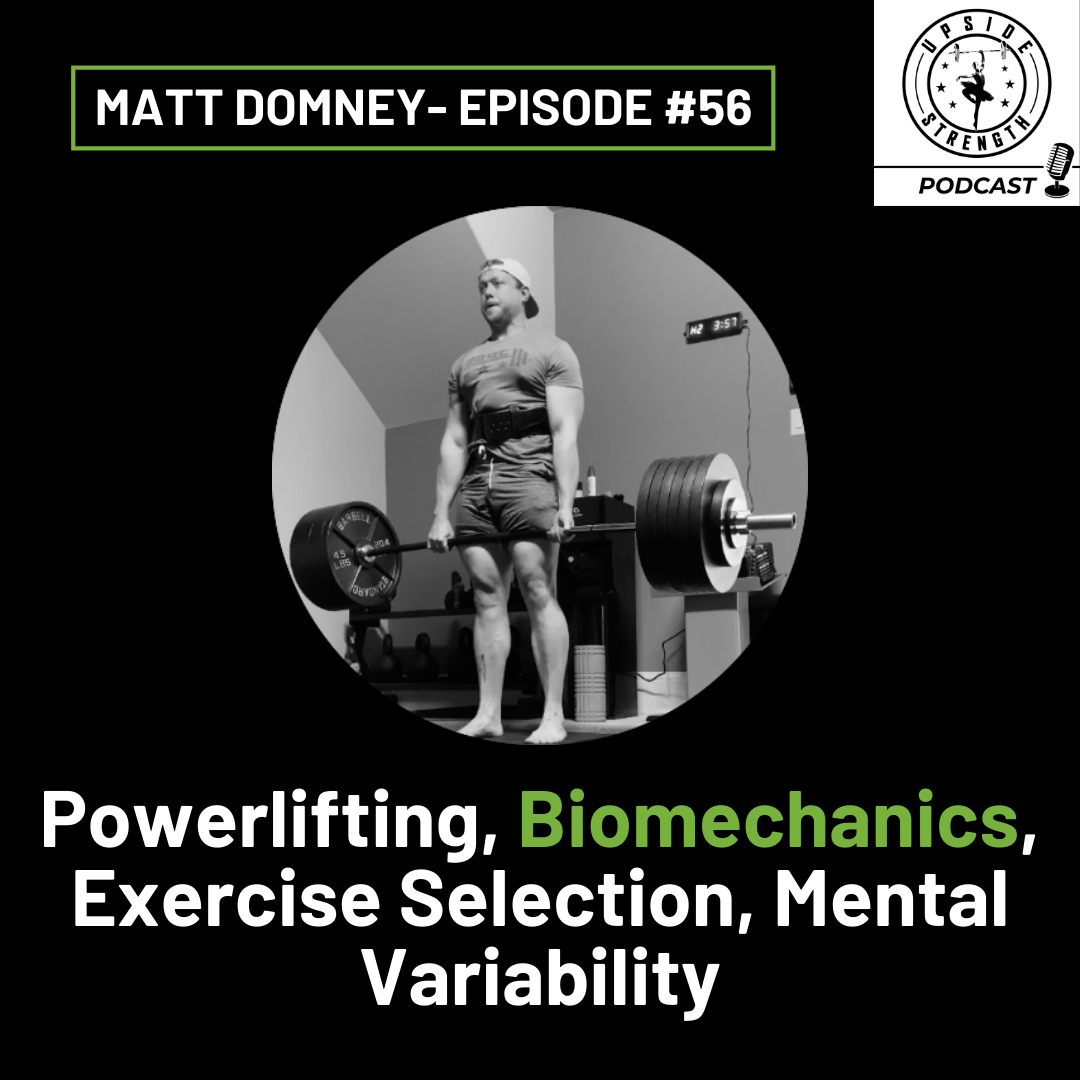 Matt Domney, Powerlifting, Biomechanics, Exercise Selection, Mental Variability || Episode #56
Matt is a strength and conditioning coach, educator and mentor with Compound Performance. Based out of Texas, he provides remote and in person coaching to anyone looking to reach their potential. Matt has competed in many sports including mixed martial arts and powerlifting.
Matt Online:
Website: https://www.compoundperformance.com
IG: https://www.instagram.com/mattdomney
Topics:
0:00 - Intro
0:26 - Start
0:44 - Background
2:13 - Defining moments (as an athletes and as a coach)
5:02 - Competing and coaching - finding the right balance
7:08 - What did you change your mind about since you started coaching?
9:03 - What is biomechanics and why is it so important?
12:00 - How did you first get interested in biomechanics?
23:35 - Accessory exercise selection around squat, deadlift, bench
40:36 - Mental component of accessory lifting
46:18 - Not being married to the gym
51:23 - Mentorship
54:29 - What are you currently fascinated about in the S&C world?
55:54 - What do you wish to see more often in the field?
55:48 - Matt's biggest influences?
56:19 - One book for coaches
59:36 - Where can people find out more about you?
Full Video Interview: https://youtu.be/2dc0In3nv9o