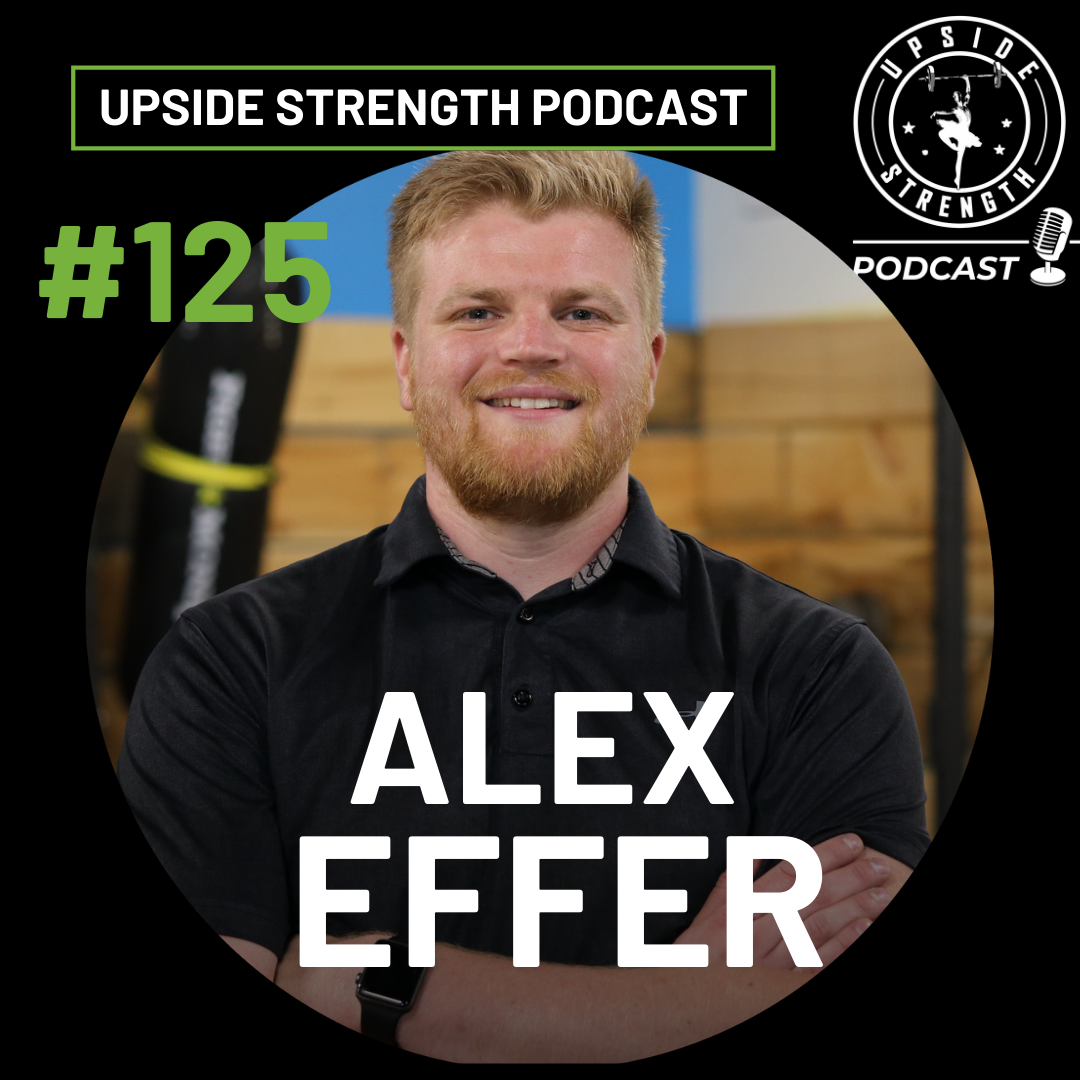 GUEST:
Alex Effer is an Exercise Physiologist and Certified Strength and Conditioning Specialist with training in Postural Restoration Institute (PRI), and Dynamic Neuromuscular Stabilization (DNS) based out of Toronto, Canada. Alex has worked with, provided consultations and presented for professional (NBA, NHL), semi-professional and amateur athletes (Olympic athletes), executives, as well as those suffering from chronic diseases. In 2018, Alex founded Resilient Training and Rehabilitation Inc, and Resilient Education. Alex based, his practice and model on an integrative thought process, which includes topics such as; the complexities of the human body, physiology, neurology, movement, biomechanics, respiration, gait, exercise selection and pain. As a result, Alex is sought after for his knowledge by fitness and rehabilitation professionals who want to develop a coherent principles-based model to systemize their assessment and treatment. 
EPISODE LINKS:
► IG: https://www.instagram.com/Alex.effer
► Website: https://www.resilientedu.com
► Full Videl Episode: https://youtu.be/w_X4S97dYDQ
PODCAST INFO:
► Podcast website: https://upsidestrength.podbean.com/
► Apple Podcasts: http://apple.co/3mroiB4
► Spotify: http://spoti.fi/34jJtyX
PODCAST PLAYLISTS:
► Full episodes playlist: http://bit.ly/3oSCkxe
► English Clips playlist: http://bit.ly/3gRmAry
► French Clips playlist: http://bit.ly/2K1IoVK
CONNECT:
► Subscribe for more videos here: http://bit.ly/1Xgr5y5
► Twitter: https://twitter.com/seanseale
► LinkedIn: https://www.linkedin.com/in/seanseale/
► Facebook: https://www.facebook.com/upsidestrength
► Instagram: https://www.instagram.com/upsidestrength
► Tik Tok: https://vm.tiktok.com/ZSgNAPQF/
EQUIPMENT & PROMOTIONS:
▶︎ Spirometer: http://ebay.to/2YCcSBj
▶︎ Idiag P-100: https://www.idiag.ch/en/idiag-p100-en/ (email me at info@upsidestrength.com for a 20% discount code)
▶︎ Moxy Monitor (email me at info@upsidestrength.com for a 20% discount code)
▶︎ Strength Coach Network: https://strengthcoachnetwork.com/upside/?orid=15781
(50% off on your first month)
DISCLAIMER:
► These descriptions usually contain affiliate links. If you decide to purchase a product through one of them, I receive a small commission at no cost to you. I never endorse products that I have not personally used myself or not found to be beneficial in my life.