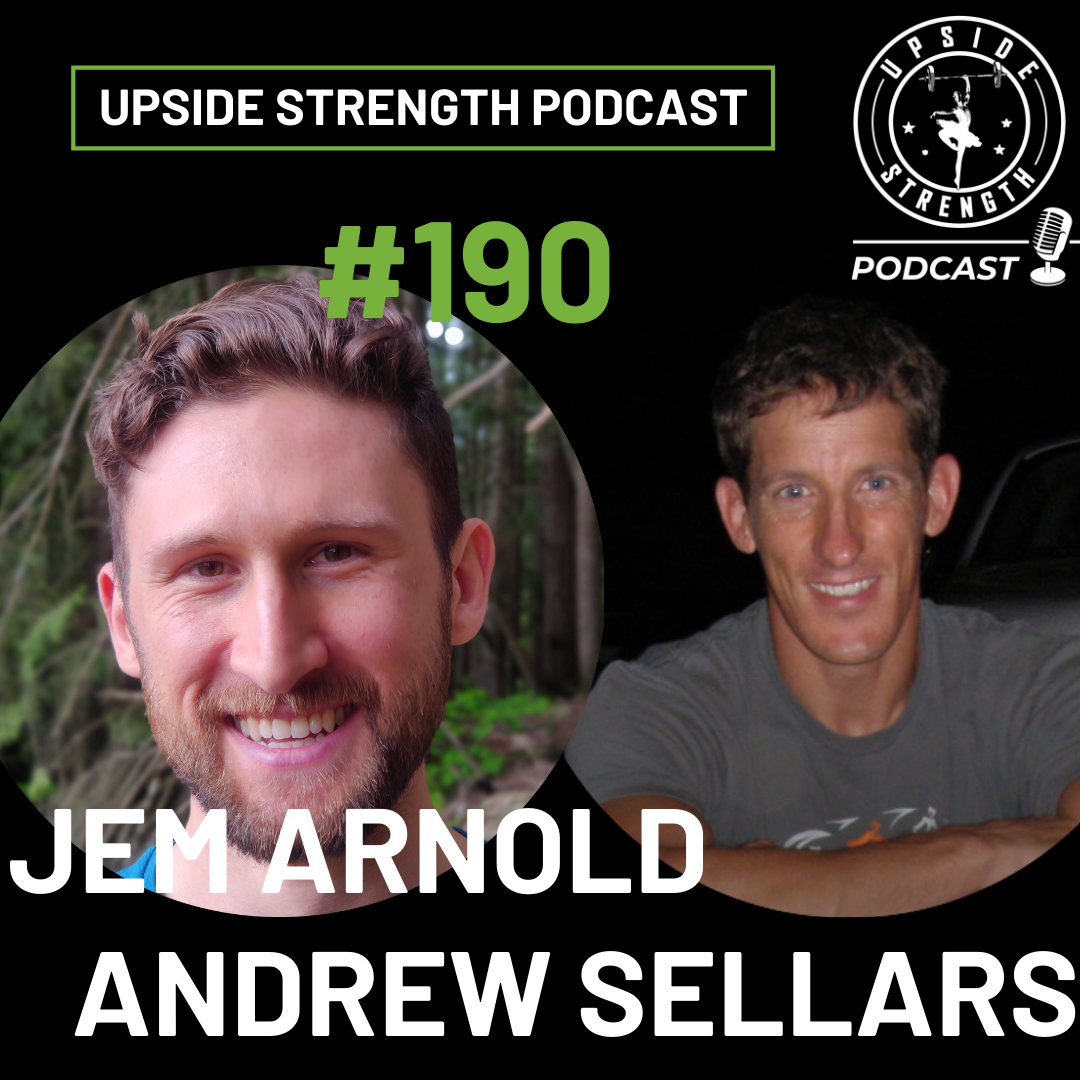 GUESTS:
Jem Arnold: Jem is a PhD student in Kinesiology at the University of British Columbia, in Vancouver, Canada. He is also a physiotherapist and cycling coach. Jem is interested in all kinds of topics related to endurance sport performance and his growing specialty is in muscle oxygenation with near-infrared spectroscopy. His PhD work is with athletes with flow limitations of the iliac artery, which he has first-hand experience with, having the condition himself.
Andrew Sellars: After 5 years as a competitive swim coach, and a Bachelor's Degree in Human Performance, I pursued a Masters Degree in Education (coaching studies) at the University of Victoria, where I was Assistant Coach to Dr. Peter Vizsolyi at the Varsity Level. I then pursued a career in Medicine, and completed specialized training in Anesthesia, where I continued to develop a deeper understanding of cardiopulmonary physiology.
My passion for endurance sport, and coaching, led to the development of the Balance Point Racing Team, where the primary focus was on applying the most up to date research and testing methods to the development of individualized training plans for endurance athletes. As we continued to push the boundaries of what the testing equipment was capable of, I shared a vision with a young athlete, Peter Obrien, about what the future of physiologic testing could look like. With Peter, we went on to found VO2 Master, in order to create the first ever wireless, portable, and affordable VO2 testing equipment in the world.
SPONSOR(S):
Please sup port this podcast by checking out our sponsor for this episode:
► Moxy Monitor: https://www.moxymonitor.com/shop/ (5% off promo code: "UPSIDE" at checkout)
EPISODE LINKS:
► Jem's Blog: https://sparecycles.blog/
► Andrew: https://vo2master.com/
► Full Video Episode: https://youtu.be/4PkMXkEQiGI
TOPICS:
0:00 - Intro
4:12 - Start
4:58 - Background
8:38 - What is a Threshold?
29:38 - Why do Thresholds Happen?
45:27 - Lactate and Breathing
59:06 - Measuring Thresholds
1:10:20 - Why We Do Testing
1:18:22 - What Can Shift Thresholds and Physiology?
Podcast available on December 6th, 2021
PODCAST INFO:
► Podcast website: https://upsidestrength.podbean.com/
► Apple Podcasts: http://apple.co/3mroiB4
► Spotify: http://spoti.fi/34jJtyX
PODCAST PLAYLISTS:
► Full episodes playlist: http://bit.ly/3oSCkxe
► English Clips playlist: http://bit.ly/3gRmAry
► French Clips playlist: http://bit.ly/2K1IoVK
CONNECT:
► Subscribe for more videos here: http://bit.ly/1Xgr5y5
► Book a Free Consultation: https://bit.ly/UpsideConsult
► WhatsApp: https://wa.me/41763949673
► Twitter: https://twitter.com/seanseale
► LinkedIn: https://www.linkedin.com/in/seanseale/
► Facebook: https://www.facebook.com/upsidestrength
► Instagram: https://www.instagram.com/upside_strength
► Tik Tok: https://vm.tiktok.com/ZSgNAPQF/
EQUIPMENT & PROMOTIONS:
▶︎ Moxy Monitor (outside CH, AUS, ITA, GER): https://www.moxymonitor.com/shop/ (5% off promo code: "UPSIDE" at checkout)
▶︎ Moxy Monitor (CH, AU, ITA, GER only): (email me at info@upsidestrength.com for 20% off)
▶︎ VO2 Master: https://vo2master.com/ (email me at info@upsidestrength.com for a discount code)
▶︎ Spirometer: http://ebay.to/2YCcSBj
▶︎ Idiag P-100 (outside FRANCE): https://www.idiag.ch/en/idiag-p100-en/ (email me at info@upsidestrength.com for a 20% discount code.)
▶︎ Idiag P-100 (FRANCE only): www.spirotiger.net ("UPSIDE10" for a 10% discount.)
▶︎ The Breather: https://www.luftforlife.com/?ref=seanseale2
▶︎ Strength Coach Network: https://strengthcoachnetwork.com/upside/?orid=15781 (50% off on your first month)
DISCLAIMER:
► These descriptions usually contain affiliate links. If you decide to purchase a product through one of them, I receive a small commission at no cost to you. I never endorse products that I have not personally used myself or not found to be beneficial in my life.