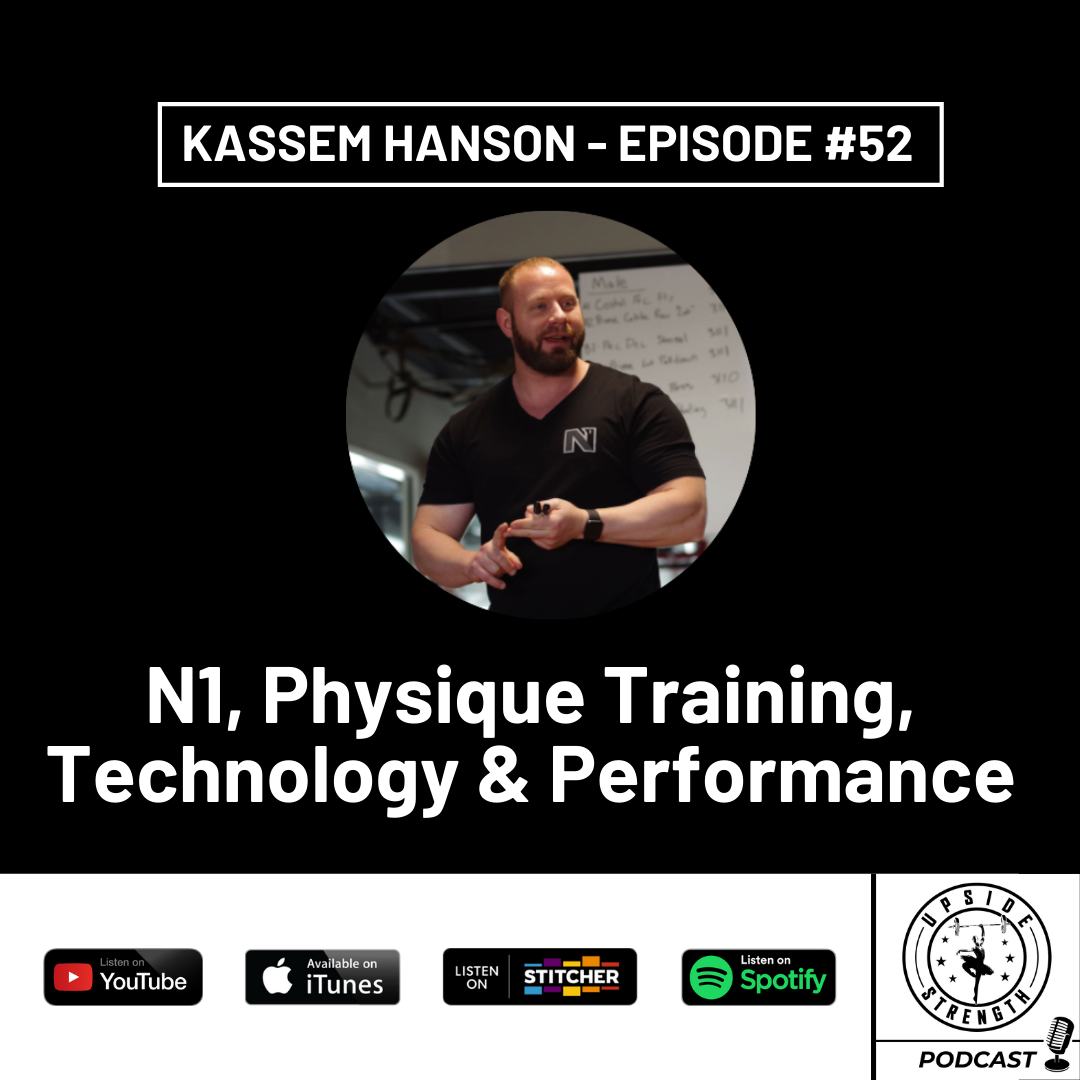 Kassem Hanson is the Creator Of N1, helping Educate coaches in individualized Biomechanics, Program Design and Nutrition
Courses & Education: www.n1.education
Member Site: www.n1.training
7-day trial: https://n1.training/product/basic-membership-trial-7/
Topics:
0:00 - Start
1:21 - Intro
2:40 - Biochemistry and molecular biology - what did you bring to the gym from those disciplines?
4:00 - What are some of the biggest mistakes you made in your early days as a coach?
7:28 - Who have been your biggest influences so far?
9:16 - Beliefs that you've changed along the way?
11:07 - Why the individualized approach with N1 (biomechanics, nutrition, etc…)?
27:46 - Popular oversimplifications that are still prevalent in the physique world?
39:07 - Machines VS free weights for physique training: where does that discussion stand currently?
43:12 - N1 Lab: what is it and why did you create it?
48:44 - What have those tools allowed you to see that you couldn't measure before?
1:03:55 - What is an Moxy Monitor?
Audience questions:
1:12:00 - Stefan asks « up to what % can nutrition and/or improved biokinetics have an impact on performance? »
1:15:40 - Darko what is the best training Periodization for muscle gain?
1:18:31 - Damian asks « is it a bad idea to train with DOMS? »
1:20:39 - What are you currently fascinated about? What will you be investigating in the coming months?
1:22:30 - What are you hoping to see more of in the physique world in the coming months and years?
1:24:15 - Where can people find out more about what you do?
Full Video Interview: https://youtu.be/ngf17PDVLO0